Welcome to the home page of EhBC.  EhBC is an informal group of people who share an interest in the art and practice of bondage, discipline, domination and submission, who have been getting together for over a quarter of a century.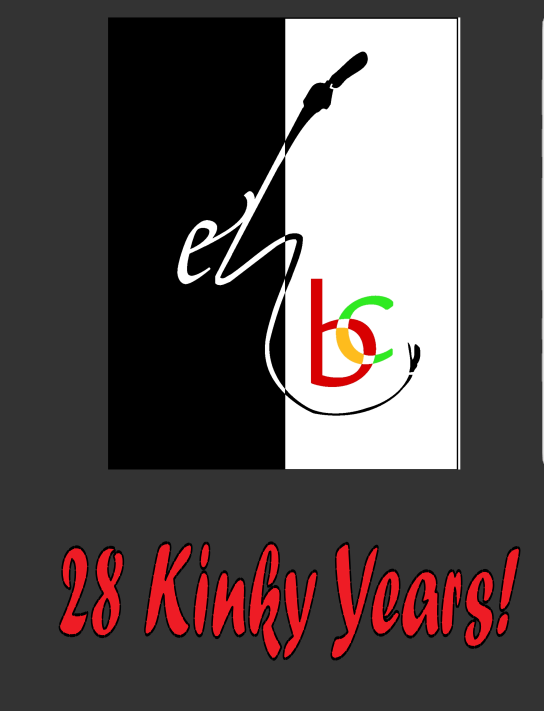 EhBC is the largest and best-established group of its kind in the province, and currently has approximately 550 members. We're based in Southern Ontario, and most of our get-togethers have taken place in the Kitchener-Waterloo area (about one hour west of Toronto). However, we've had people from as far away as Chatham, Windsor, Simcoe and Hamilton join us, as well as a number of people from Mississauga and Toronto. There are also similar groups that have started up in 
other cities
.
Why "EhBC"?
In the field of domination and submission, acronyms abound. S/M, D/S, B/D, and others are tossed around with the same wild abandon that network programmers use for terms like TCP/IP and HTTP.
One such acronym is "BDSM". B and D stand for Bondage and Discipline, while S and M stand for Sadism and Masochism, or sadomasochism. The middle two letters, D and S, stand for Domination and Submission.
In keeping with this alphabet-soup theme, we decided to call our group "ABC" — but with a Canadian twist, turning the "A" into "Eh" (as in, "We're Canadian, eh?").
Make no mistake; visitors from abroad are more than welcome! We're not far from Buffalo and Detroit, for example, and have had kinky folk from as far away as England come up to join us in discussing and exploring our shared interest.
Will getting involved with EhBC cost me anything?
No.
There are no membership dues, there's no dress code, and there's nothing to buy. There's just good conversation and a chance to meet other people who share similar interests. Because of the sexually explicit nature of some of our conversations, we do ask that no one under the age of 18 attend our events.
Will my name wind up on some list somewhere?
No.
We have no formal "membership list". You don't even have to give your real name if you don't want to.
Are you all straight? All gay?
Most of the people in the group at the moment are heterosexual, though many of the women are bi. However, we are open to people of all orientations. There's also a good mix of singles and couples, and people of all ages (over 18) are welcome.
Okay, I'm interested. Where and when do you meet?
We have regular monthly munches that are open to everyone. We also have a mailing list for keeping in touch with our members. To find out more, get in touch with us using the Contact Us link at the top of this page.
And remember… everything we do is safe, sane and consensual. Always.
By the way, if you haven't checked out FetLife yet, you definitely should.  They have a "BDSM Ontario" section that has some good discussions.